So for the first time, not only did I own my first convertible, I drove one. Through winter, spring, summer and then sold it late fall. I bought it locally from a guy I sold parts to when I had parted out my first Jetta. Needless to say, this thing was a piece. A piece of shit. Bondo'd and body puttied door with dings all over, torn top, destroyed driver's seat bottom like someone planted an M80 up there ass for the entire owner ship of the vehicle. Rusted out exhaust, broken door lock cylinders, etc etc.
But I have an addiction to these problematic VW's and whether unhealthy or not, I can't keep away from them. I took on every issue thrown at me and conquered. I turned out a pretty dope ride by my terms and even to others liking. It was a fun car and gave me the chance to apply my own style and form to it, which displayed a reflection of myself in it.
Some views: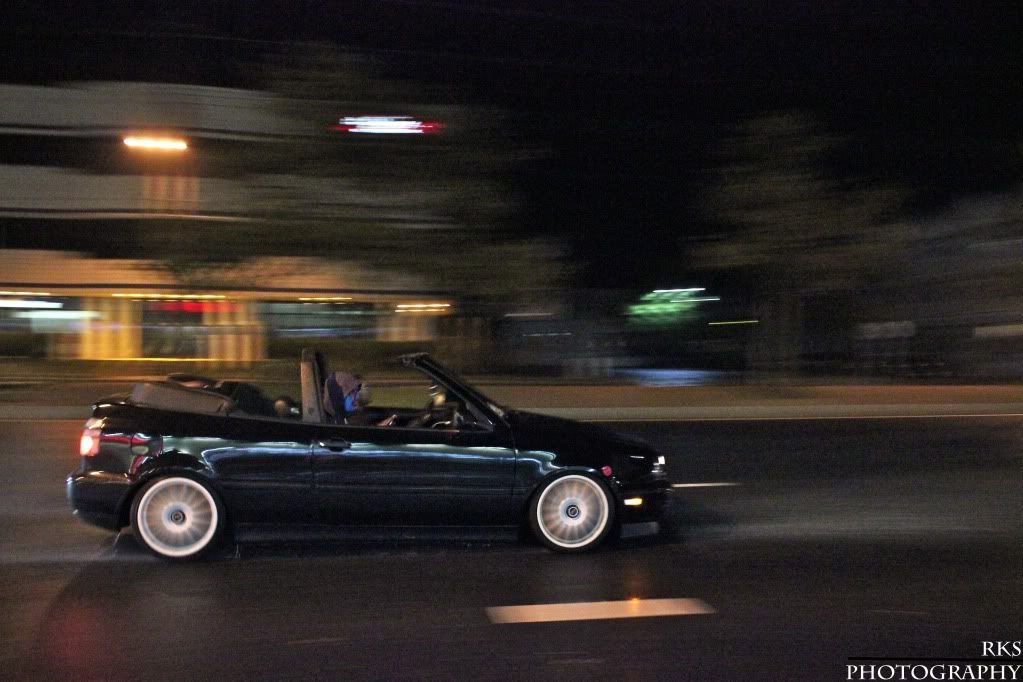 It's gone now. and I have that feeling in my stomach that you get when you get rid of something you actually desired. I got a really good return on what I invested into it. however. But even then, I do miss this car and hope to own one like it again in the future.
Nothing beats the feeling of putting the top down and cruising low on the open road with the wind everywhere. 🙂